ad-assurance - [AD-Assurance] Revised Diagram - general IdM functional model
Subject: Meeting the InCommon Assurance profile criteria using Active Directory
List archive
From: "Capehart,Jeffrey D" <>
To: "" <>
Subject: [AD-Assurance] Revised Diagram - general IdM functional model
Date: Fri, 13 Dec 2013 16:42:44 +0000
Accept-language: en-US
---
This is a more generalized suggested version of the diagram, without explicitly naming AD. I am not sure if this is where we want to go, but it is a lot simpler, although it may not be clear that protocols, tokens, tickets, etc. used under red should not be sent over green.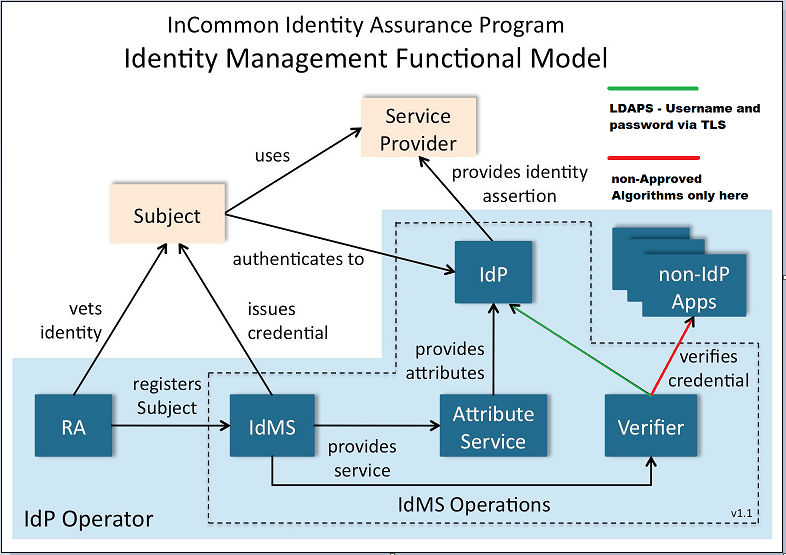 Jeff Capehart, CISA
IT Audit Manager
University of Florida - Office of Internal Audit
(352) 273-1882

---
[AD-Assurance] Revised Diagram - general IdM functional model, Capehart,Jeffrey D, 12/13/2013
---
Archive powered by MHonArc 2.6.16.